Management
Shashikanth Reddy Suday
Member of the Board
Chief Executive Officer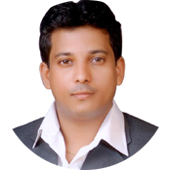 Shashikanth Reddy (SKR) is the acting CEO and founder of Unified IT Services Pvt. Ltd. He attained his bachelors degree in business administration, following which he started his career in the field of Information Technology by managing wide range of projects at various levels of corporate hierarchy. Within a short span of time, SKR accrued immense techno-managerial experience and headed high-profile projects in various domains .
SKR began his career as an entrepreneur by establishing Unified in 2005. Despite having a limited exposure or support, he inspiringly carried his brand beyond the borders, which won the trust of some of the leading multinational organizations through his unflinching vision, hard work and immaculate business practices.
Unified has been delivering end-to- end, cost effective and new age IT solutions to an impressive list of clients globally from the time of its inception. The consistent growth of Unified has allowed SKR to provide opportunities of employment to some of the deserving young graduates;thereby, establishing a foundation for their fruitful careers ahead. SKR has always extended his selfless support to the social work of NGO's, political parties and to the individuals through his effective technological contributions.
Apart from being an entrepreneur, he has his focus of attention towards pursuing his long standing aspiration of making valuable contribution to the welfare of the society.