Alliances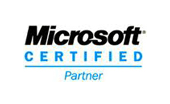 Microsoft (Certified Partner)
Unified IT Services Pvt. Ltd is a Globally Managed Enterprise Partner of Microsoft. We work together to drive industry focused solutions in the sectors, such as Banking & Financial Services, Manufacturing, Healthcare, Travel & Logistics, Retail and Digital Convergence.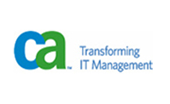 Computer Associates International,Inc.
Computer Associates, founded in 1976, is one of the world's largest management software companies, which delivers software and services across business service optimization, operations, security, storage, and life cycle to manage and optimize the performance, reliability and efficiency of enterprise IT environments.
Unified IT Services consulting and implementation services in association with CA's CleverPath™ Aion® technology provides a business process management solution that enables clients to optimize and automate complex business and IT processes. Thus, clients can ensure that IT services meet their business requirements and are flexible so that they adapt to changes in the business requirement.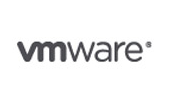 vmware
VMware, the global leader in virtualization and cloud infrastructure, delivers customer- proven solutions that accelerate IT by reducing complexity and enabling more flexible, agile service delivery.
VMware enables enterprises to adopt a cloud model that addresses their unique business challenges and its approach accelerates the transition to cloud computing, while preserving existing investments and improving security and control.
Notably, with over 300,000 customers and 25,000 partners, VMware solutions help organizations of all sizes lower costs, increase business agility and ensure freedom of choice.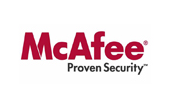 McAfee
McAfee proactively secures systems and networks from known and as yet undiscovered threats worldwide. Home users, businesses, service providers, government agencies, and our partners all trust our unmatched security expertise and have confidence in our comprehensive and proven solutions to effectively block attacks and prevent disruptions.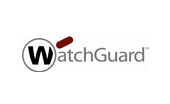 WatchGuard
WatchGuard builds affordable, all-in-one network and content security solutions to provide defense in depth for corporate content, networks and the businesses they power. WatchGuard's award-winning extensible threat management (XTM) network security solutions combine firewall, VPN and security services to protect networks from spam, viruses, malware and intrusions. The new Extensible Content Security (XCS) appliances offer content security across e-mail and web combined with data loss prevention for complete content protection. WatchGuard extensible solutions scale to offer right-sized security for small businesses up to enterprises with 10,000+ employees. Since our founding in 1996, more than 600,000 WatchGuard signature red security appliances have been deployed worldwide.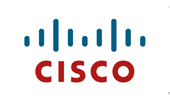 Cisco
At Cisco (NASDAQ: CSCO) customers come first and an integral part of our DNA is creating long-lasting customer partnerships and working with them to identify their needs and provide solutions that support their success.
Since then Cisco has shaped the future of the Internet by creating unprecedented value and opportunity for our customers, employees, investors and ecosystem partners and has become the worldwide leader in networking – transforming how people connect, communicate and collaborate.